An Overview of Futuro Verde
Futuro Verde is a preschool through 11th grade school dedicated to an inspirational, dedicated and innovative constructivist learning environment focused on environmental and global issues. With an international population of students, teachers and a supportive surrounding community, Futuro Verde is the perfect teaching and learning environment for all!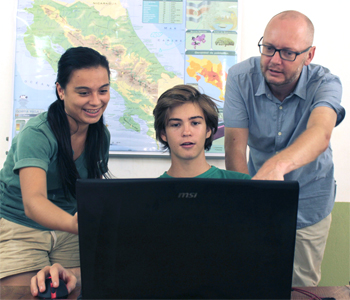 Qualified Teaching Staff
Teachers with specialty endorsements, advanced degrees and years of teaching and international experience!
Progressive and Holistic
Learning for the 21st Century by developing well-rounded abilities in all students!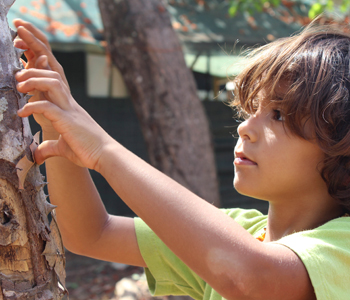 Inquiry based learning
Inspiring students to wonder, to explore and to dare to dream big!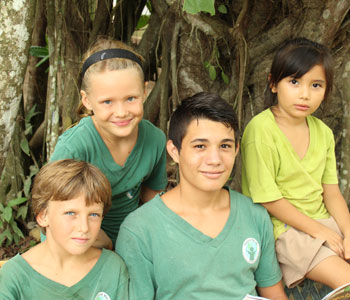 A School for All
Truly a school for all: all ages, all abilities, all socioeconomic backgrounds.  Futuro Verde welcomes the students of the world!
Grades offered:

Pre-K to 11th grade
Student Teacher Ratio:
8 to 1
Percentage of students who recieve some form of financial aid
Costa Rican: 111 (62%)
Non-Costa Rican: 69 (38%)
First to second generation familial countries of origin (30):
Costa Rica, Argentina, Belgium, Bulgaria, Canada, Chile, Colombia, Dominican Republic, Ecuador, El Salvador, Ethiopia, France, Germany, England, Guatemala, Honduras, Italy, Israel, Mexico, New Zealand, Nicaragua, Peru, Puerto Rico, Scotland, Switzerland, Spain, Sweden, Uruguay, Venezuela, USA
Languages spoken in the home (9):
French, Spanish, English, Flemish, Hebrew, Italian, Mandarin, Swiss German, Bulgarian.
Students who demonstrate age-appropriate linguistic ability in one or more languages:
Percentage of students who are spanish monolinguals

25%

Percentage of students who are English monolinguals

10%
Total percentage of students who are MONO lingual
Percentage of students who are BI lingual in two languages (not necessarily our languages of instruction)

52%

Percentage of students who are MULTI lingual

25%
Total percentage of students who are BI or MULTI lingual
Staff:
Total number of teaching and administrative staff: 29
Costa Rican: 10 (35%)
The Americas (North, other Central and South America): 15 (51%)
Europe: 2 (7%)
Africa: 2 (7%)
13 countries of origin: Costa Rica, US, South Africa, Chile, Puerto Rico, Belgium, Mexico, Scotland, Argentina, Nicaragua, Dominican Republic and Colombia
Percentage of teachers holding teacher certifications

100%

Percentage of teaching staff members holding either a Masters or Doctoral degrees

45%
Monolingual Spanish speakers
Monolingual English speakers
Bilingual/Multilingual speakers