"
The best way to find yourself is to lose yourself in the service of others.

"

– Mahatma Gandhi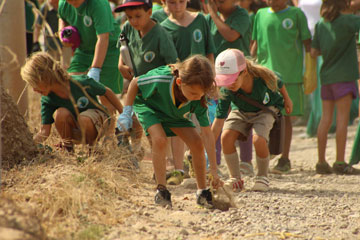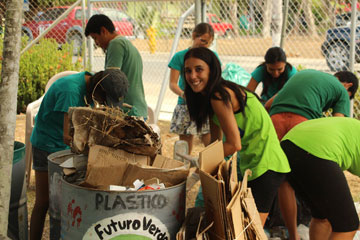 Service Learning
A central part of our school philosophy is service to our community.  Throughout the year and across all grade levels our students have a strong focus on serving the community.  Some of our efforts include:
volunteering with turtle conservation

solid waste initiatives in Cobano: community awareness campaigns, donation of 15 garbage cans

support of local public schools in their English programs

invitations to local public school students and teachers to Futuro Verde events, holidays and professional development

regular peninsula-wide beach clean-ups

street clean-ups

collaborative leadership in peninsula wide environmental fairs and other festivals

civic events

protests in support of the environment

community beautification
An essential part of any service initiative is reflection and discussion of the experience.  Our students, as a part of their regular Peace Practices, have deep discussions and engage in on-going dialogue regarding issues of importance, areas of need that they have identified in their school or greater community and their own involvement in these service initiatives.