You can make a difference
Futuro Verde relies on donations from generous individuals like yourself to carry out our dream for education here in rural Costa Rica.
We can't do it without your help. Please support us today.
The Futuro Verde 2018 Scholarship Fund
2018 Scholarship Fund

Donate to our 2018 Scholarship Fund to be used at the level it is most needed.

$26,100.00

donated of

$140,000.00

goal
Preschool Student Scholarship Fund

Sponsor a preschool student at Futuro Verde for the 2018 school year!

$0.00

donated of

$22,000.00

goal

Primary School Scholarship Fund

Sponsor a Primary (1-6 grade) student at Futuro Verde for the 2018 school year!

$0.00

donated of

$66,000.00

goal

Secondary School Scholarship Fund

Sponsor a Secondary (7-11 grade) student at Futuro Verde for the 2018 school year!

$0.00

donated of

$55,000.00

goal
Futuro Verde Scholarship Fund
John Dolan Memorial Scholarship Fund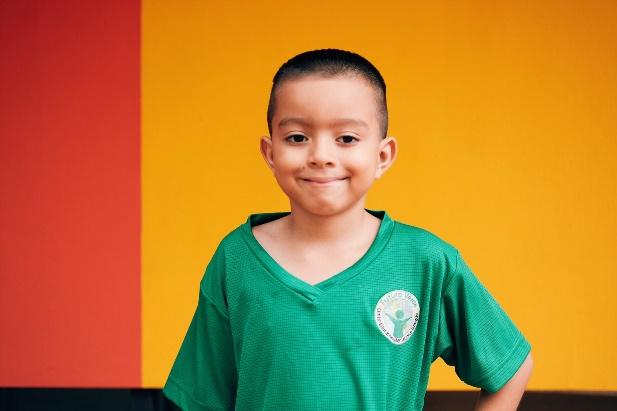 John Dolan believed in the power of education in the life of a child and he was committed to helping his sponsor student, Josue, thrive at Futuro Verde! Having fully sponsored Josue's education up until his passing in February of 2017, John's family made the decision to continue giving in John's name in benefit of the local children from humble, local families who make up over 30% of the Futuro Verde student population each year. In 2017, John's family made two significant donations: one donation nearly fulfilled our school's yearly fundraising goal for our scholarship fund and the second went toward encouraging others to contribute toward next year's goal of $140,000 dollars raised.
With these funds raised, Futuro Verde is able to assure that all scholarship students who meet our program requirements can keep their scholarships and that investments can continue to be made in the high quality resources and experiences Futuro Verde students deserve.
Please consider the John Dolan Memorial Scholarship Fund for Futuro Verde in your yearly giving. Tax deductible donations can be made through our U.S. fiscal sponsor Green Wave. In country donations can be made via wire transfer.
Donations like yours are life changing for students like Josue, who are filled with potential and need the support of others to have the quality of education that will assure a future full of choices and opportunities.
It's so easy to support us while you take care of your everyday, online shopping.
Please see the options below!
(through our Fiscal Sponsor – Green Wave)
We-Care.com believes that small deeds can add up, that technology can create positive change in the world, and that a better world will be made possible through a community of passionate people. We-Care members have generated over $7.5 million dollars in donations to help over 800 nonprofit partners, and we're just getting started.

Giving Assistant shoppers earn an average of $700 cash back per year. Then, they choose to donate a percentage of that to causes they're passionate about. Giving Assistant facilitates the entire process, making it easier than ever to support us just by shopping online at over 1,600 participating stores including Amazon, Macy's, Nordstrom, Groupon, and more.
AmazonSmile is a simple and automatic way for you to support Futuro Verde (via Green Wave) every time you shop, at no cost to you. When you shop at Amazon Smile, you'll find the exact same low prices, vast selection and convenient shopping experience as Amazon.com, with the added bonus that Amazon will donate a portion of the purchase price to Futuro Verde!